Picking a Proper Place to Party
My artsy, bookworm, tom-boy, princess, diva (I kid you not, she's all these things!) turns 9 this Spring and for the first time in years has decided she'd like to venture out with friends for her birthday.
Typically, she opts for a smaller at-home party which I've always supported whole-heartedly! Mainly because when my three were pre-schoolers and early elementary school age, the birthday party extravaganza seemed endless. We were on a non-stop tour of local gymnastic studios, Chuck E. Cheeses and other indoor playgrounds. But now, a little older and wiser, I know the birthday party parade is about to end.
As they get past the early years of elementary school, it all simmers down. Once they hit double digits they just want a few friends over to hang and the days of balloons, goody bags, streamers and over-sized cakes fade away.
So, feeling a bit melancholy about the whole thing, I decided to encourage her desire to have an out of the house birthday bash this year. I set off to do my research and struggled to make sense of the options for girls. My internet searches revealed a few fun looking destinations, but I knew there must be more out there. So I asked our fans!
And as usual, they came through with lots of great suggestions. And one lucky fan was chosen to win an adorable birthday bracelet from CHARM IT!
Just in case you are in a party planning mode, below is a summary of what our fans told us are their favorite places to party.
Bergen County
Abrakadoodle, Hillsdale
Sweet and Sassy, Ridgewood
Meadowlands Gymnastics Academy, Rutherford
Kids U, Paramus
Camden County
Sahara Sam's Oasis Indoor & Outdoor Water Park , West Berlin
Essex County
Bella Princess, Â Bloomfield!
Passaic County
Her Royal Highness, Pompton Lakes

Ocean County
Girlz Day , Brick, NJ
Middlesex County
Central Jersey Dance and Gymnastics, Middlesex
Morris County
GlowHouse Kids, Butler
Gravity Vault, Chatham
5 Diva Girls, Chester
Color Me Mine, Denville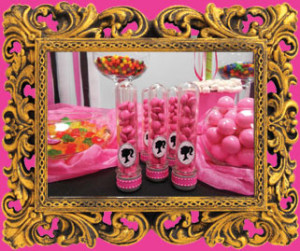 Candylicious, Randolph
Sun High Orchard, Randolph
Union County
Little Scoops, Cranford
Creative Kids, Garwood
Parti-Licious , Garwood.
Classic Thyme Cooking School , Westfield
Did we miss your favorite spot? Tell us in the comments below!
Want to learn more about CHARM IT! -the original, detachable charm jewelry brand for girls ages 5 – 14? Their amazing selection of charms  are available in every category you can think of, from sports, music, animals and special interests like ballet and gymnastics, to co-branded charms including Hello Kitty and Disney. Here's just a few of the stores in NJ where you can find CHARM IT!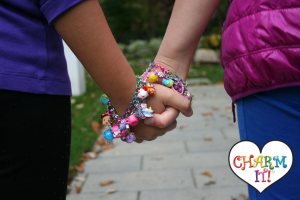 Find other NJ stores that carry CHARM IT! by using the store locator found on the CHARM IT! Facebook page, and don't forget to like them while you are there! Or check them out online at www.shopcharm-it.com.