Editor's Note: We are populating all parks into njplaygrounds.com from the archives of "The Playground Guide". Please note some of these parks may have changed, and we would love to know about it! So comment below if the pictures on this post are different than what you see! Even better, share a picture on our facebook page with the name of park and date you visited, and we will update this post with it!

Date of Photos & Review- 8/2007
Mendham Borough Park has a toddler friendly fenced-in playground ideal for play dates and family picnics. Nicely shaded.
Mountain & Park Ave is where the field is (Playground is accessible by following directions below, there is a playground for the Nursery Co-op, you have to pass that one!!)
From I-287 take exit 36 which is the CR510/Laffayette Ave exit. Stay straight to go under the train trestle toward Morris Ave. Turn right at Morris and go through the light and at top of the hill make a right onto East Park Pl and then a left at the next light onto N Park Pl. Take a right onto Washington St which is CR 510/NJ 24. Continue for almost 7 miles until you see the Mendham Firehouse on your right. Turn right and go up the hill and behind the firehouse to find the playground ahead on your left. The facility extends beyond the playground to include sports facilities.
Parking: Medium
Picnicking: Tables and benches inside playground area and under a small shelter
Climbing: Bridge, tunnels, stairs, rope wall, monkey bars, handles, ladder
Playthings: Looking glass, lion's mouth
Sandbox: Large with toys
Seesaws: Car bouncy
Slides: Two straight, one bumpy straight, one corkscrew
Sports: Four tennis courts, three ball fields, sand volleyball
Swings: Two toddler
Walking Paths: Around the playground perimeter
Other Cool Stuff: Town gazebo, site of summer movies and other events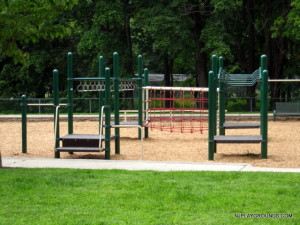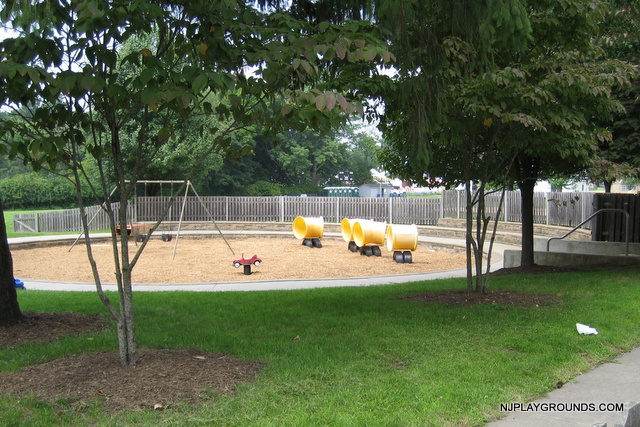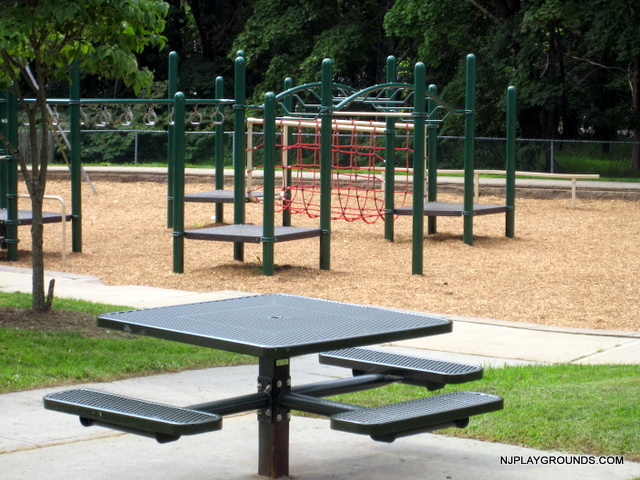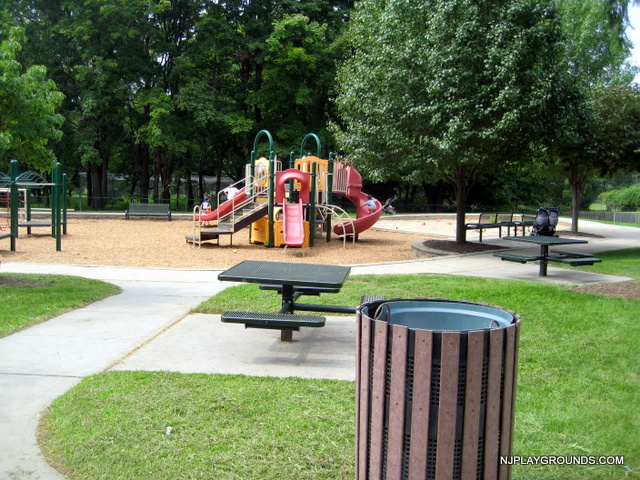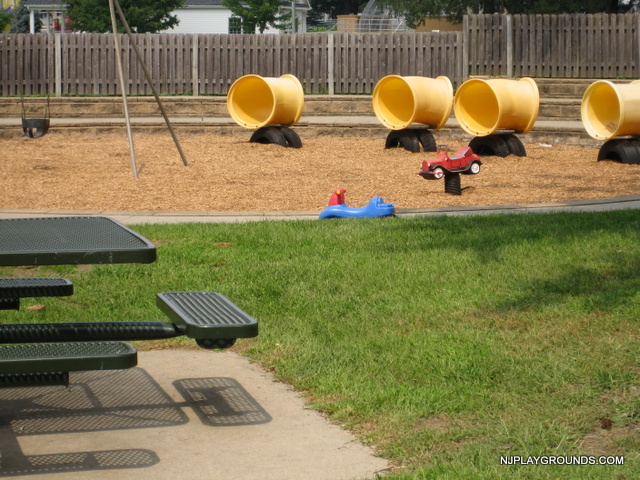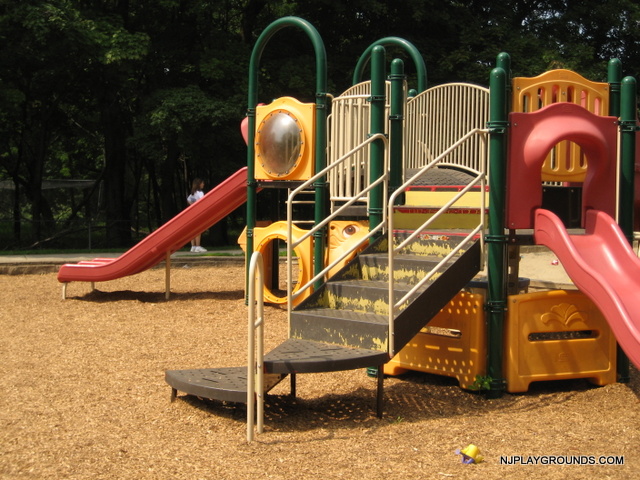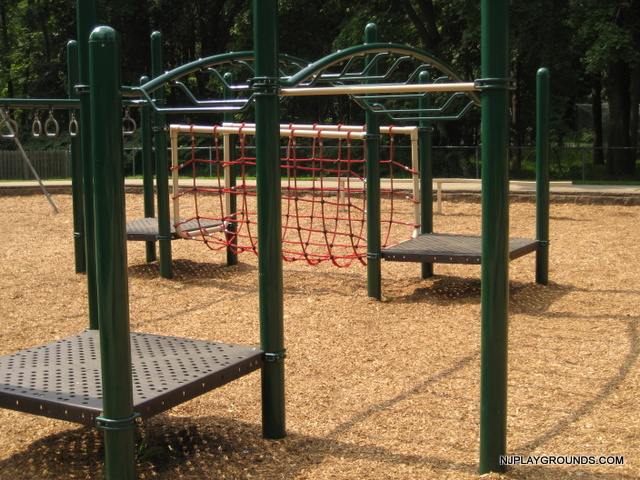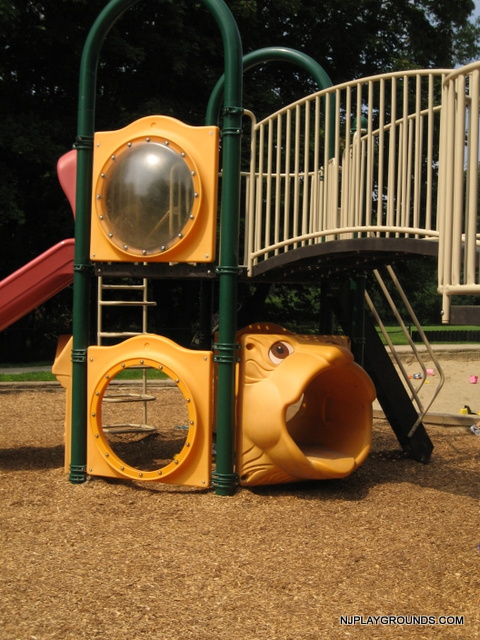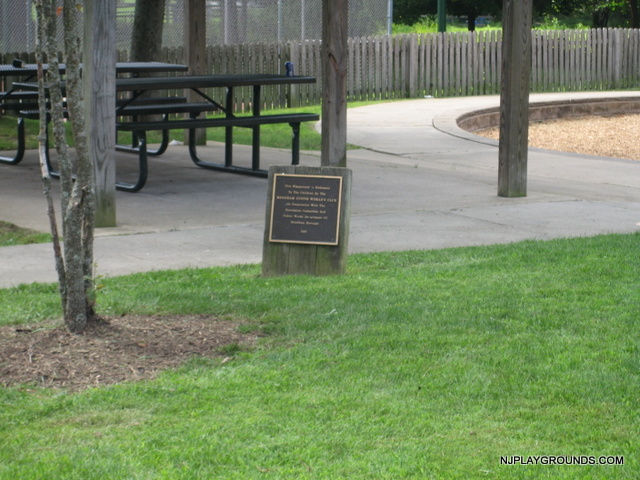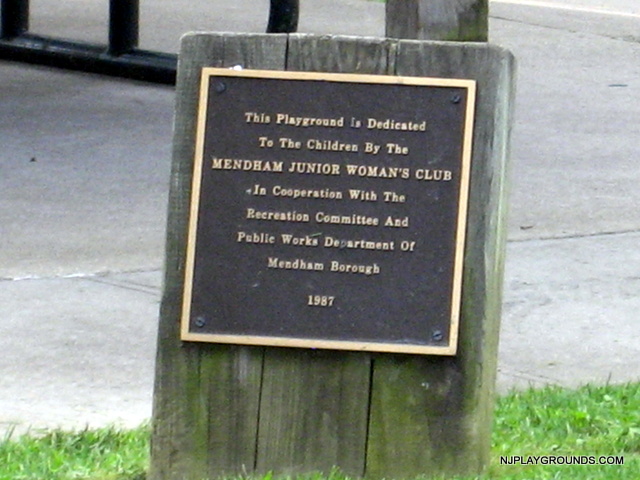 Make a Day of It
Shop at Baby Boom. Stop for pizza at Sorrento's or Village Pizza or dine at The Black Horse Tavern and Pub.