Today was a great day.
A group of friends and I ventured to Blairstown NJ long trek from Springfield NJ because we heard the buzz about this great community that just built a playground designed by kids. It was very inspiring to hear Breanna, the head of the steering committee and the president of the local moms club in Blairstown speak about the need for the playground and how the project has brought the community together.
What a great park, and we loved it so much we created a small video about it.
Completely fenced in Patriot Park (located on Lambert Road in Blairstown NJ, a short distance from North Warren Regional) sits on a hill overlooking the ball fields where many sports events are held. This is the perfect spot for a parent who wants to let a brother/sister play on the playground while the sibling has a soccer practice. It even has some awesome "covered" benches that give parents some shade. Open to the ideas of the community, this park has it all, from a bouncy bridge, and your regular playground structures such as slides and swings, there are such cute unique additions that make this a personal park that will be cherished by the community for a very long time. Pictures below, (THANKS TO THE FACEBOOK PAGE: SYCAMORE PARK PLAYGROUND PROJECT for the great photos, the ones not marked on from their fb page, check them out here!) followed by the stats!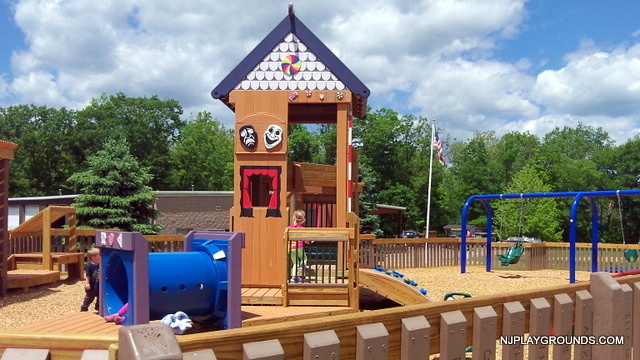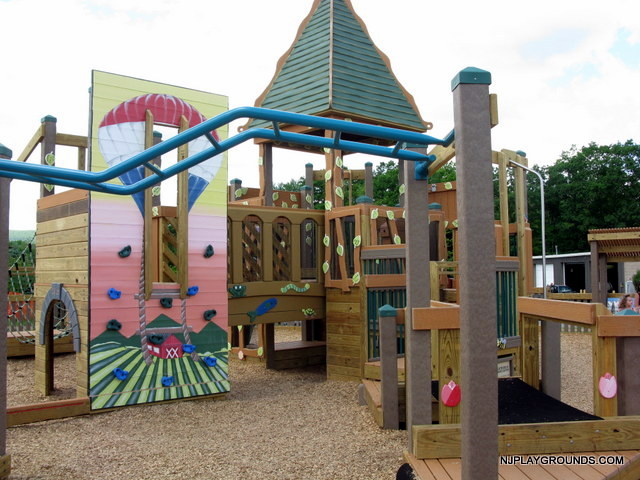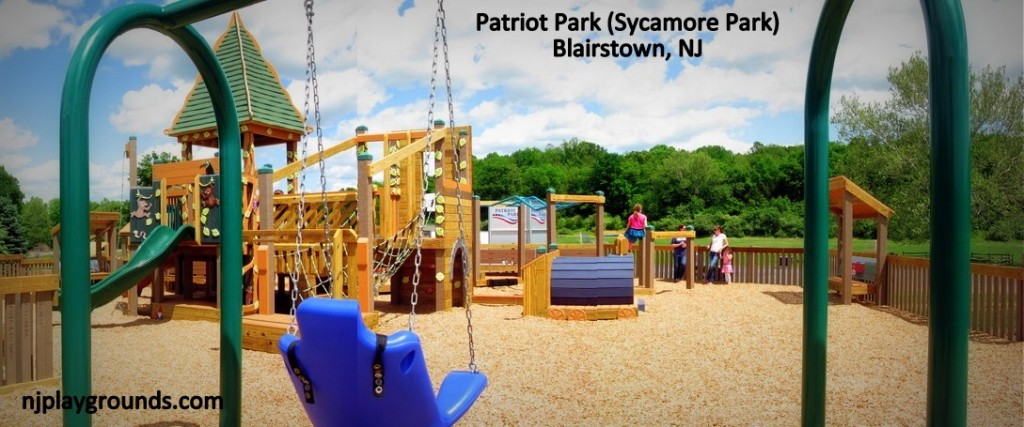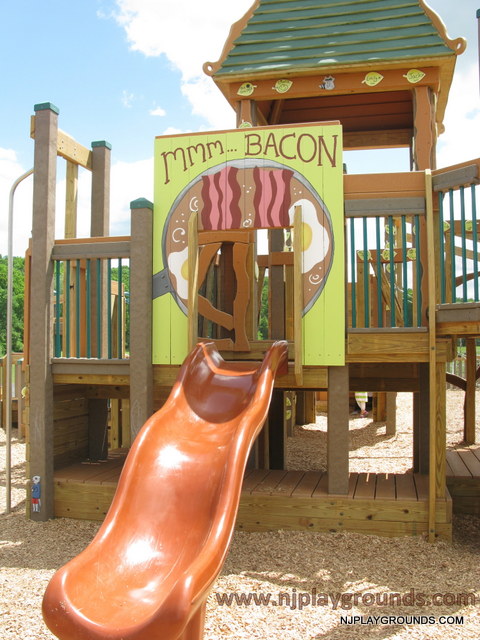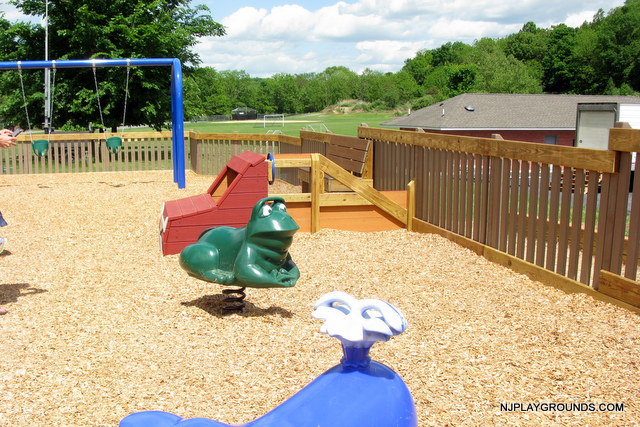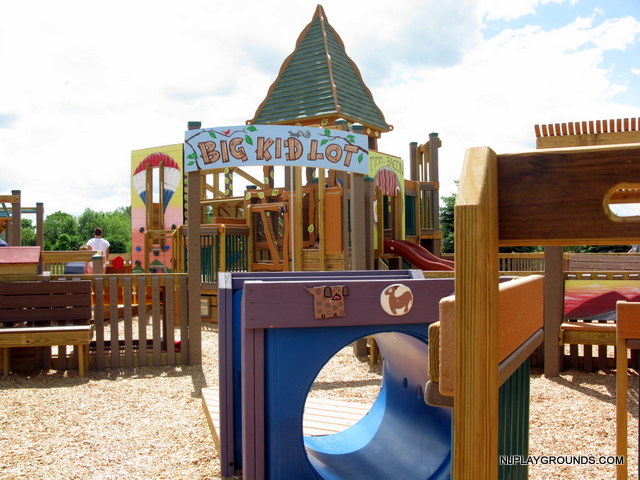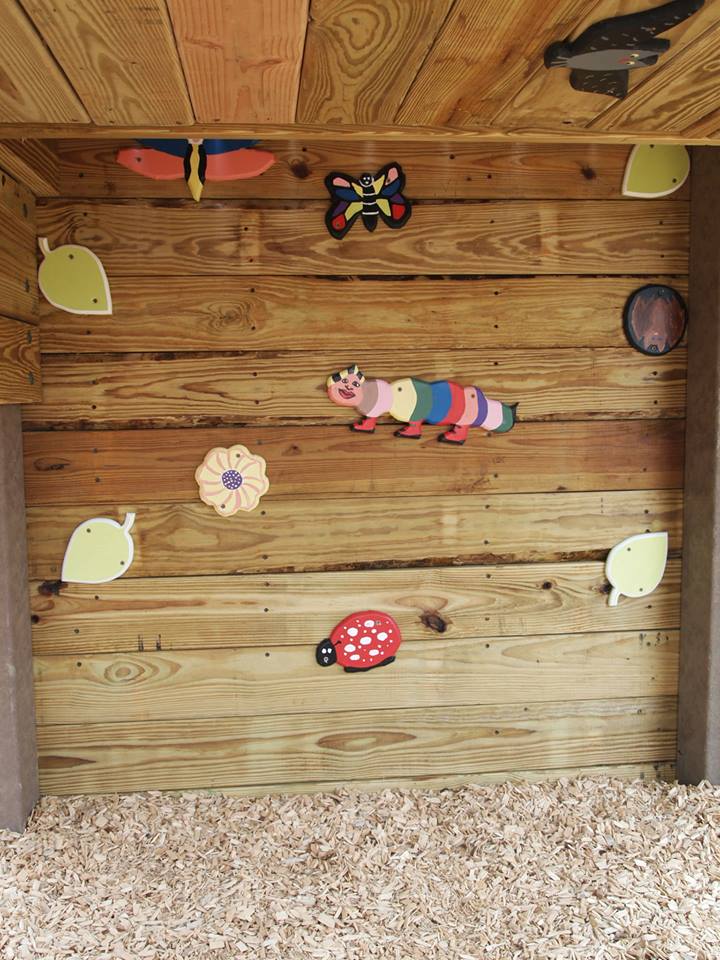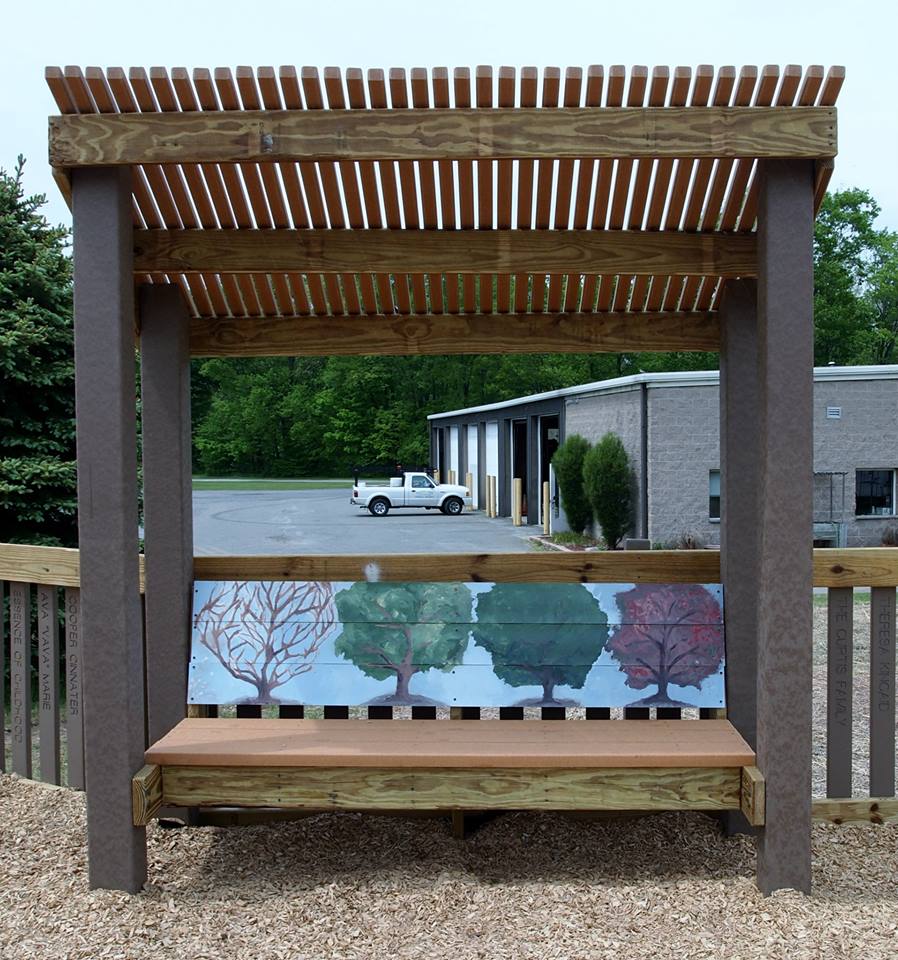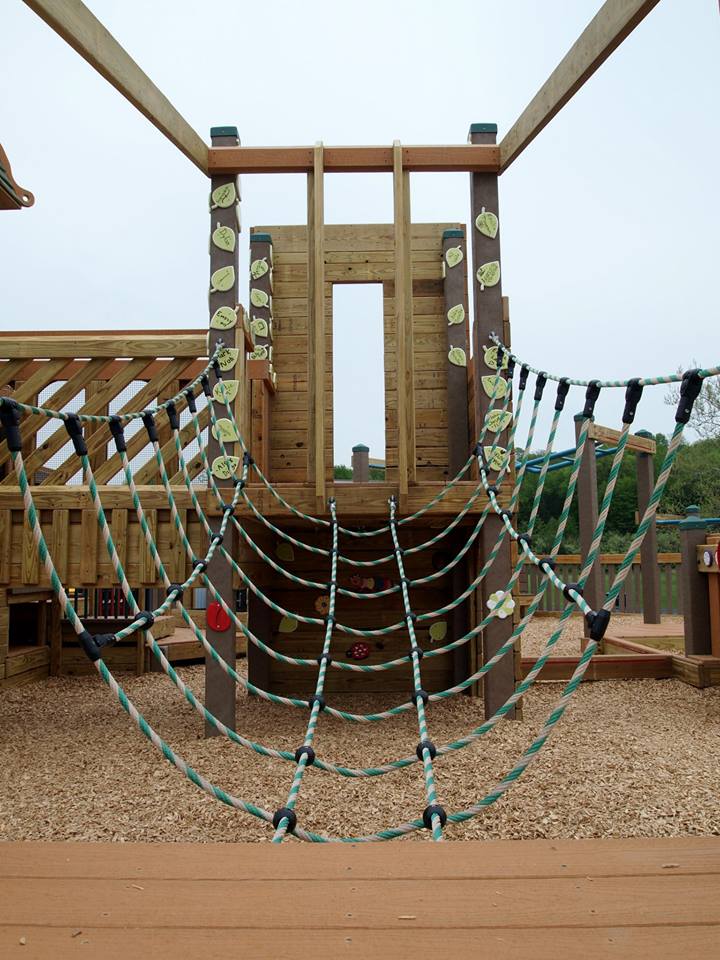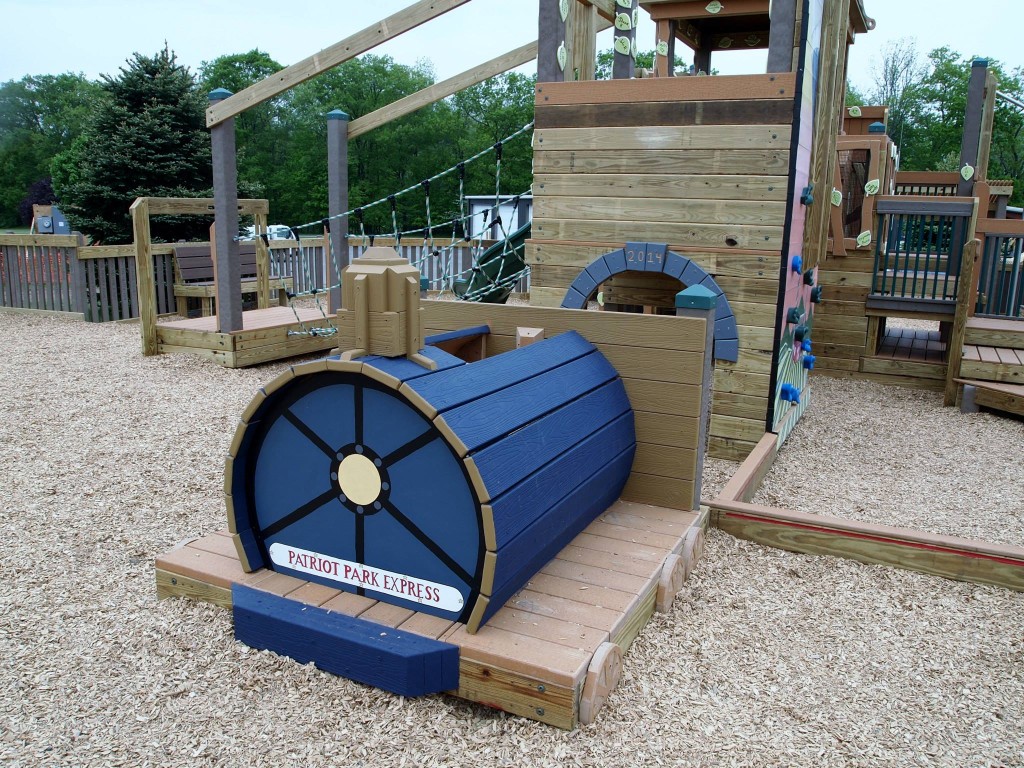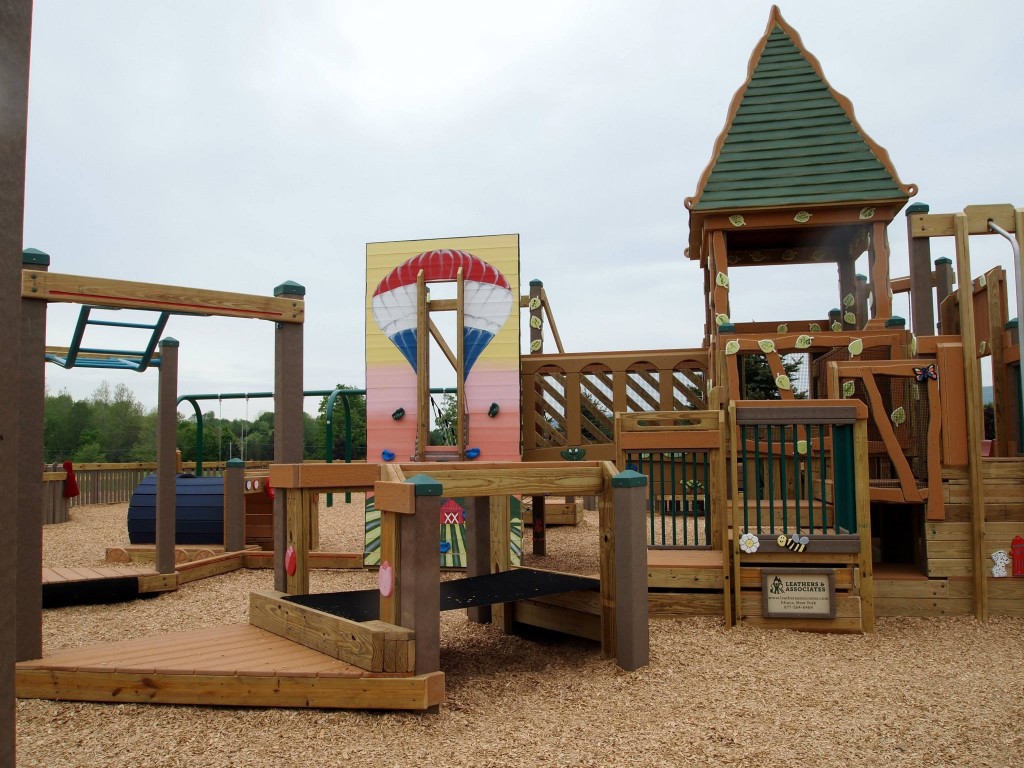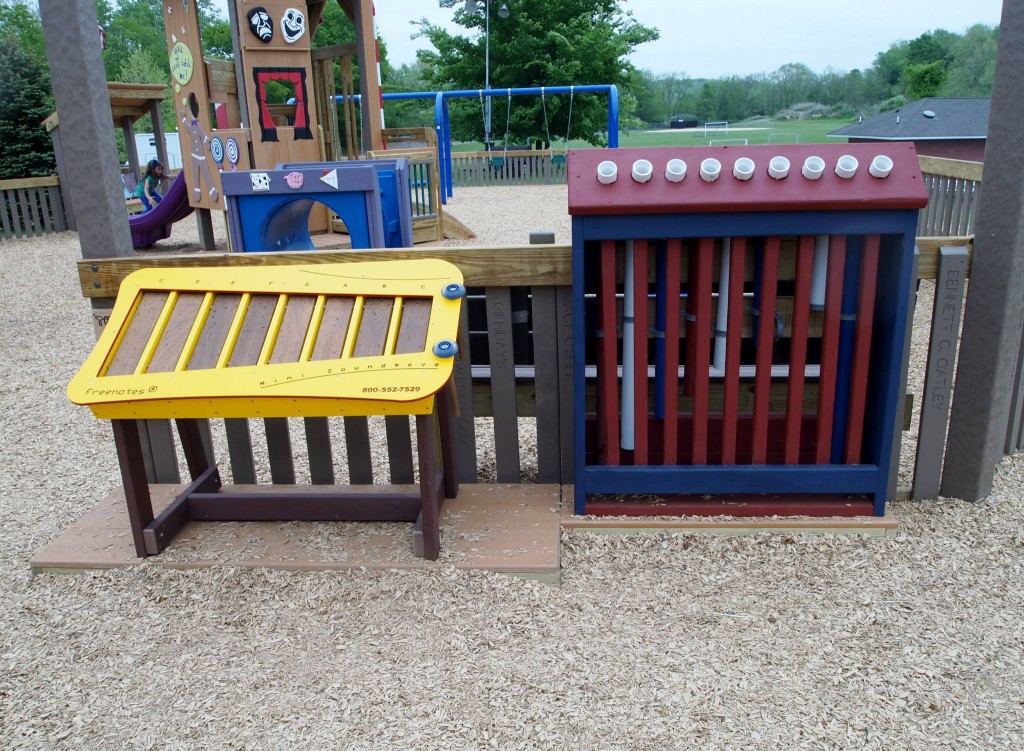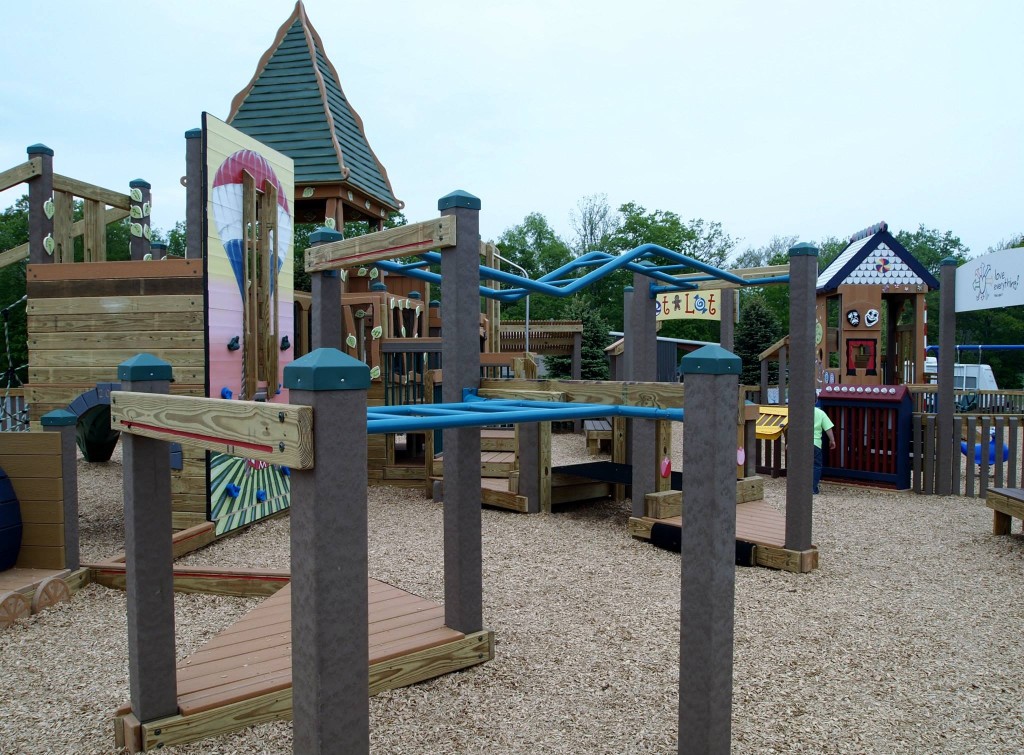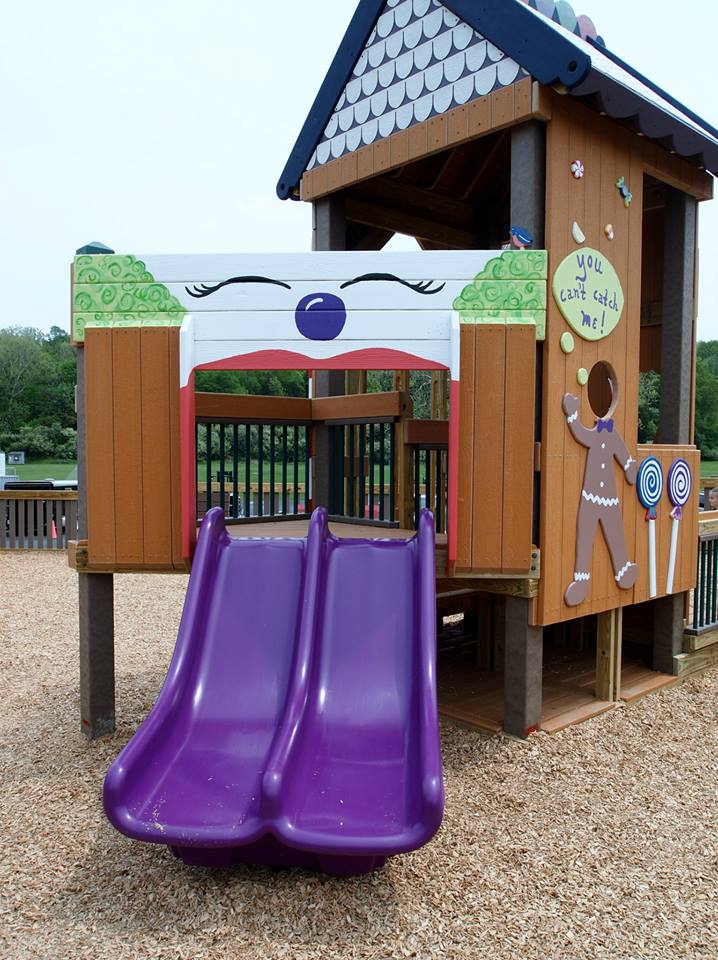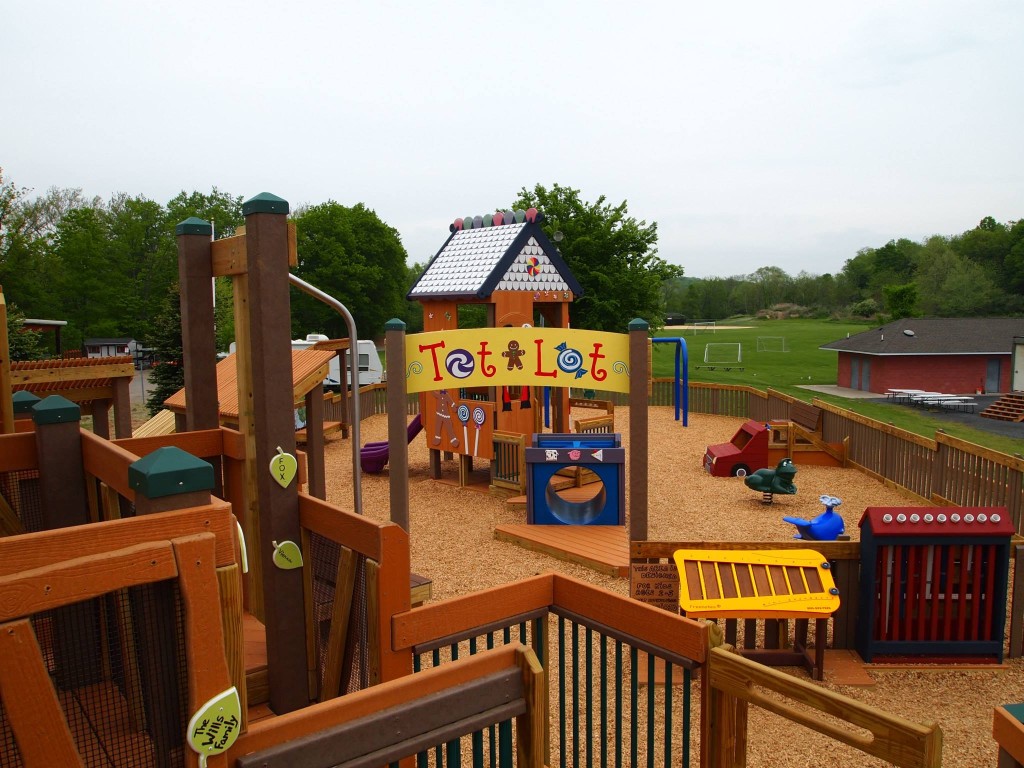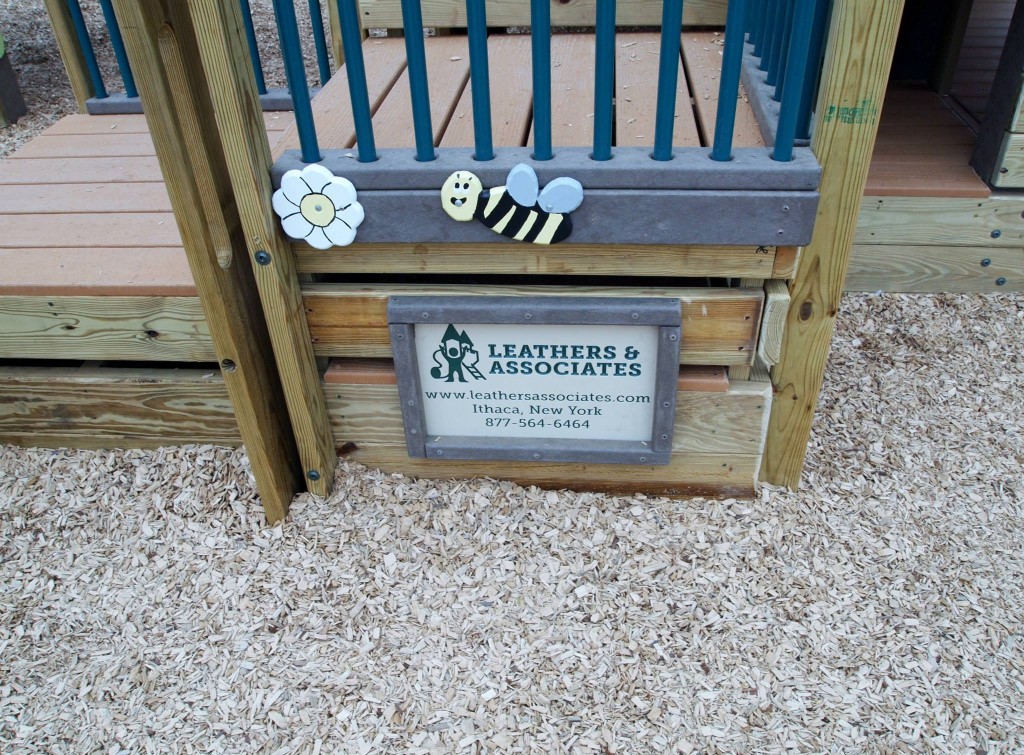 Recommended Ages: Large structure for 5-12 year olds and a pre-school structure (tot lot) for 2-5 year olds
Climbing: Rock wall with rope, ladders, monkey bars, climbers on playground structures.
Playthings: Musical stations with chimes
See saws: Bouncy animals
Slides: Toddler slides and medium slides both straight and slightly curved.
Swings: 2 bucket swings, 2 regular swings and two harness swings.
Other: Bouncy Bridge
What kind of amenities can you find at this location?
Parking: Parking near the playground area, slight slope
Benches: Decorated Covered bench (slatted roof, for shade), and regular benches.
Bathrooms: facility is short distance away
Handicap Accessibility: 5-point harness swing for children with disabilities, will be ADA compliant when they complete the sloped park entrance.
Sports Fields: Large open field areas surround the playground
Other Cool Stuff: Butterfly Park. DOG PARK! Located on the far other end,. Airport is nearby to watch the planes!
Make a Day of It: Stop by at Cafe (Nelle) Cuccine. Sandy Roberts met us here, and the kids loved the cookies, and we had a nice healthy dose of caffeine!
Also, support a business that helped this park!!!