The Regatta Playground (also called Clipper Pavilion Playground) in South Mountain Reservation is the latest addition to the South Mountain Reservation Complex in West Orange. It is pretty awesome!! It is a sprawling playground that boasts adirondack chairs for seating as well as plenty of tables and benches for young and old. The equipment is brand new (2014). This park has a bunch of spinners which is a big hit for my kids. Lots of climbing surfaces that will challenge kids. The playground completes the complex and makes it a great destination now for visitors, and families.
BIG HIGHLIGHT: Playground is completely fenced in!!! Only one entrance and exit, which is peace of mind for many of us with little wanderers. 
Closest address is 9 Cherry Lane, West Orange NJ (Next to Essex County Paddle Boat House) Best Landmark is Essex County

Parking
Oakdale Parking area is directly across the busy street! Â If you prefer a more picturesque way of getting there, we enjoyed parking by the boathouse and taking the walk over to the playground.
When we visited we went over to McLoones Boathouse and the valet guided us to an area where the people park for paddle boats. (It's the same restaurant parking lot, but when they run out of room, you can park directly opposite of the playground in the grassy area as mentioned before) On a busy weekend, parking can be challenging.
Once you are at the boathouse, to get to the playground you have 2 choices:
Preferred Choice (Wide walkway for strollers, more room)
Head to the reservoir (they have a nice path there)and just make a right to head toward the paddle boats (you will see the swans). Here's a visual of us looking at the boathouse from the playground: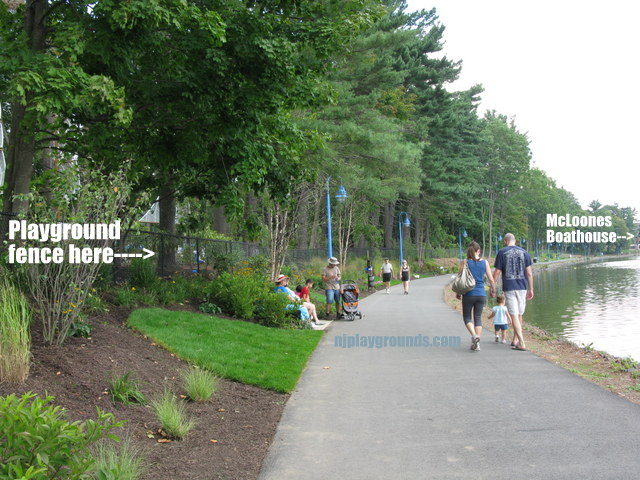 2nd Choice (Sidewalk walkway, more narrow can get crowded)
From the McLoones parking lot, head to Cherry Lane and walk along side walk toward the Paddle boats, the playground is accessible after you enter the Pavilion. (Only one entrance)
Name of Manufacturer: Built by Gametime
One larger playground for 5-12 year olds and a pre-school playground for 2-5 year olds
Climbing: Rockwall, rocky structures to climb, as well as some rope structures attached to the climbing rocks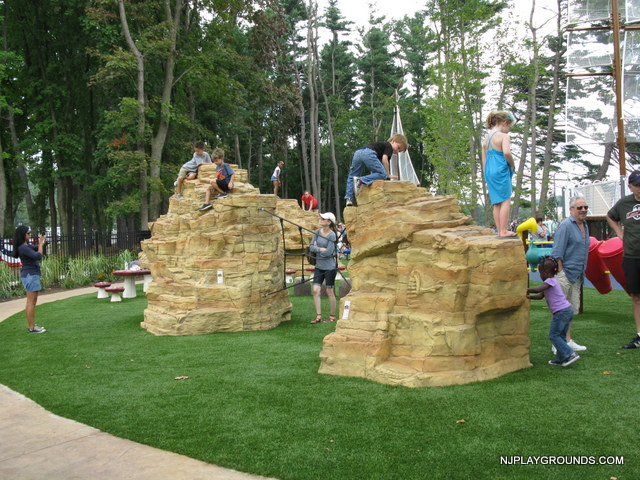 Playthings: Great musical station with drums, shaker steering wheel (when turned)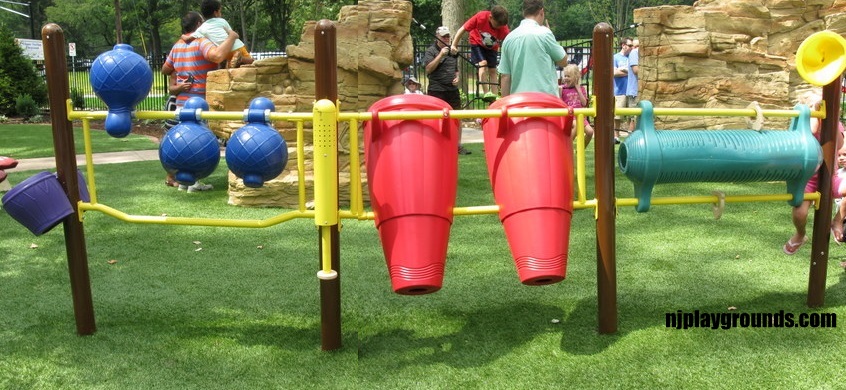 Slides: Twisty slides, as well as the smaller variety
Swings: 2 regular swings (very low to ground) 2 toddler swings (yellow plastic variety)
Benches: benches and adirondack style chairs scattered around
Food & Beverage: Did not check, but there is a huge picnic pavilion outside playground area
Drinking Fountain: Yes, different heights
Bathrooms: Yes, in the area by the paddle boats
Water: Reservoir (saw some folks fishing) no swimming, keep an eye out for turtles!
Walking Paths: paved walkway around reservoir. Very active!
Playdate Tip
Get some goodies from the bakery when you host a playdate! Supreme Bakery is 3 miles away and has a great deal going on! See below!
Other Cool Stuff: See pictures below!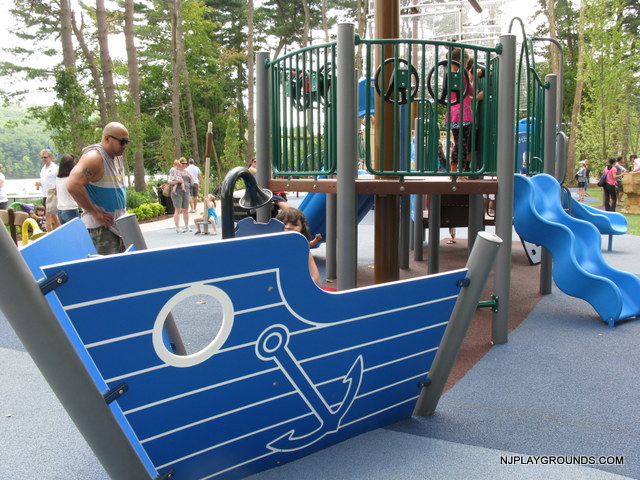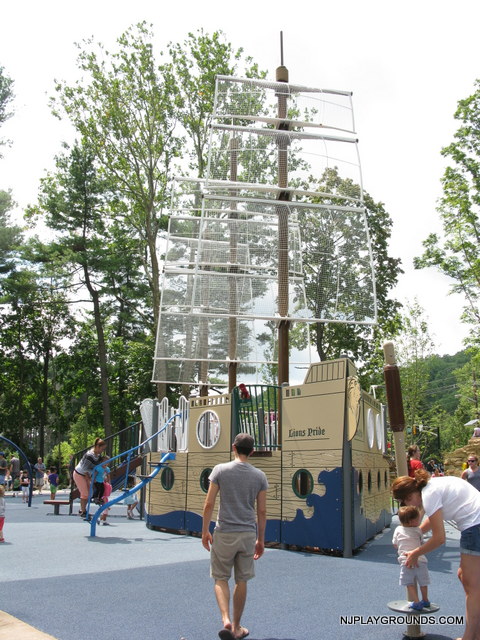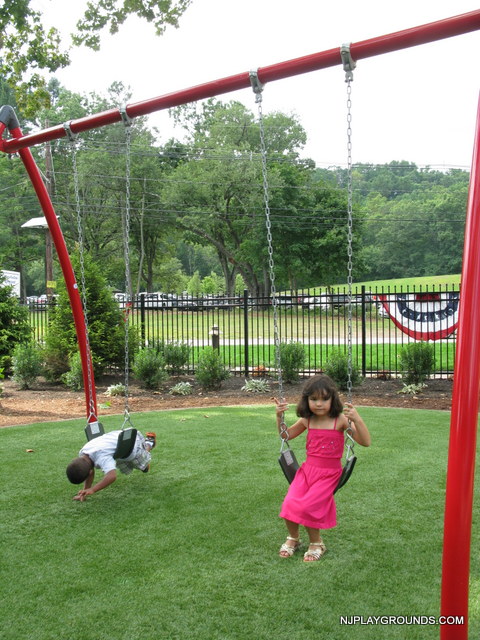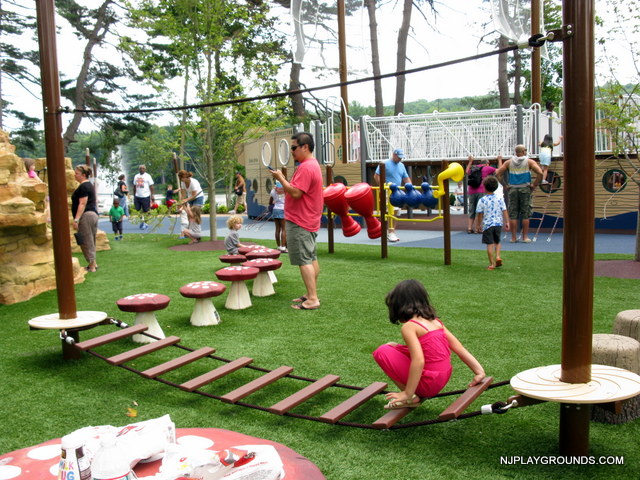 What's in the South Mountain Reservation Complex?
The huge reservoir has a walkway all around it, which gives access to the
If you are in Essex County this is a great place to go!